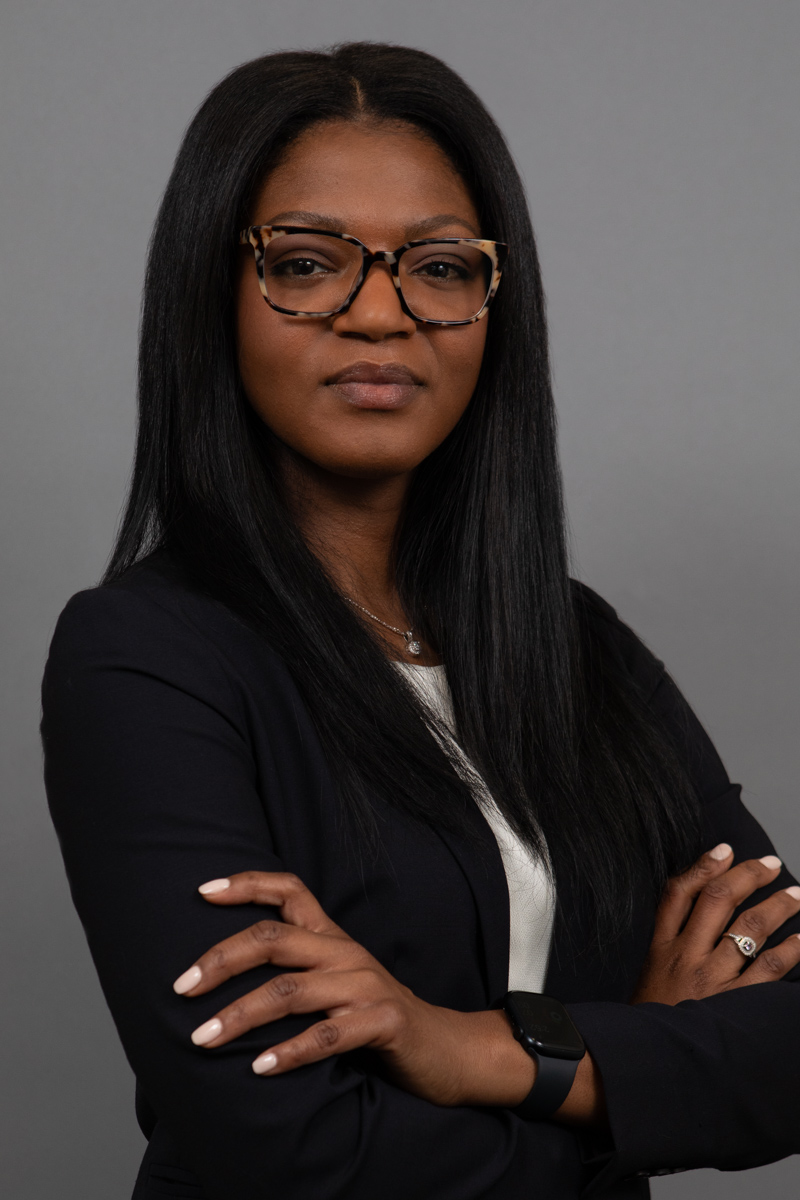 Cybèle Louis is an experienced litigator with proven results specializing in catastrophic injury and wrongful death cases. With a focus on medical malpractice and nursing home neglect and abuse, Ms. Louis handles cases involving residents in long-term care and rehabilitation settings who sustain devastating injuries such as fractures from falls, pressure ulcers, dehydration, malnutrition, untreated infections, and death. Cybèle is there to counsel families looking for answers as to why their loved ones fell victim to neglect, abuse, or malpractice. She makes accessibility and communication with clients a priority. She strives every day to provide a voice to the voiceless.
With over 12 years of experience in the field of medical malpractice and nursing home litigation, Cybèle has an extensive knowledge of the inner workings of healthcare administration and operation which makes her a formidable opponent to her adversaries. A native of New York City, Cybèle's desire and passion to obtain justice on behalf of her clients is what drives her tenacity and diligence both in and out of the courtroom.
Practice Areas
Nursing Home Abuse and Neglect
Medical Malpractice
Wrongful Death
Personal Injury (Automobile Accidents, Slip/Trip and Fall, and Labor Law)
Education
University of Vermont, B.A.
Touro College Jacob D. Fuchsberg Law Center, J.D.
Bar Admissions
New York State
United States District Court, Eastern District of New York
Professional Memberships
New York State Trial Lawyers Association
New York State Academy of Trial Lawyers
New York State Bar Association
New York County Lawyers Association
American Association for Justice
Below are just some of the results that Cybèle has obtained on behalf of her clients:
$2,500,000 settlement in a medical malpractice case against the hospital for failure to diagnose and treat ectopic pregnancy leading to the death of a 40-year-old woman.
$1,000,000 settlement in nursing home negligence case 55-year-old Multiple Sclerosis Nursing Home Resident where resident sustained 2ndand 3rd degree burns sustained by due to inadequate supervision and failure to provide the appropriate level of assistance.
$1,000,000 settlement in a case involving the wrongful death of an 84-year-old nursing home resident following a fall in a nursing home.
$950,000 settlement against the hospital and nursing home for stage IV Infected Pressure Ulcer sustained by the 68-year-old resident which lead to sepsis and death.
$625,000 settlement on behalf of the family of a deceased nursing home resident against a nursing home and hospital for an infected arterial ulcer of the malleolus causing sepsis and subsequent death.
$475,000 settlement for failure to monitor and provide medication leading to hypoglycemic shock
$450,000 settlement for infection of the ulcer which leads to sepsis.
Prior to obtaining her Juris Doctorate, Cybèle graduated from the University of Vermont with high honors. She then earned her J.D. from Touro College Jacob D. Fuchsberg Law Center where she served as the Program Editor and member of the Moot Court Honors Board.