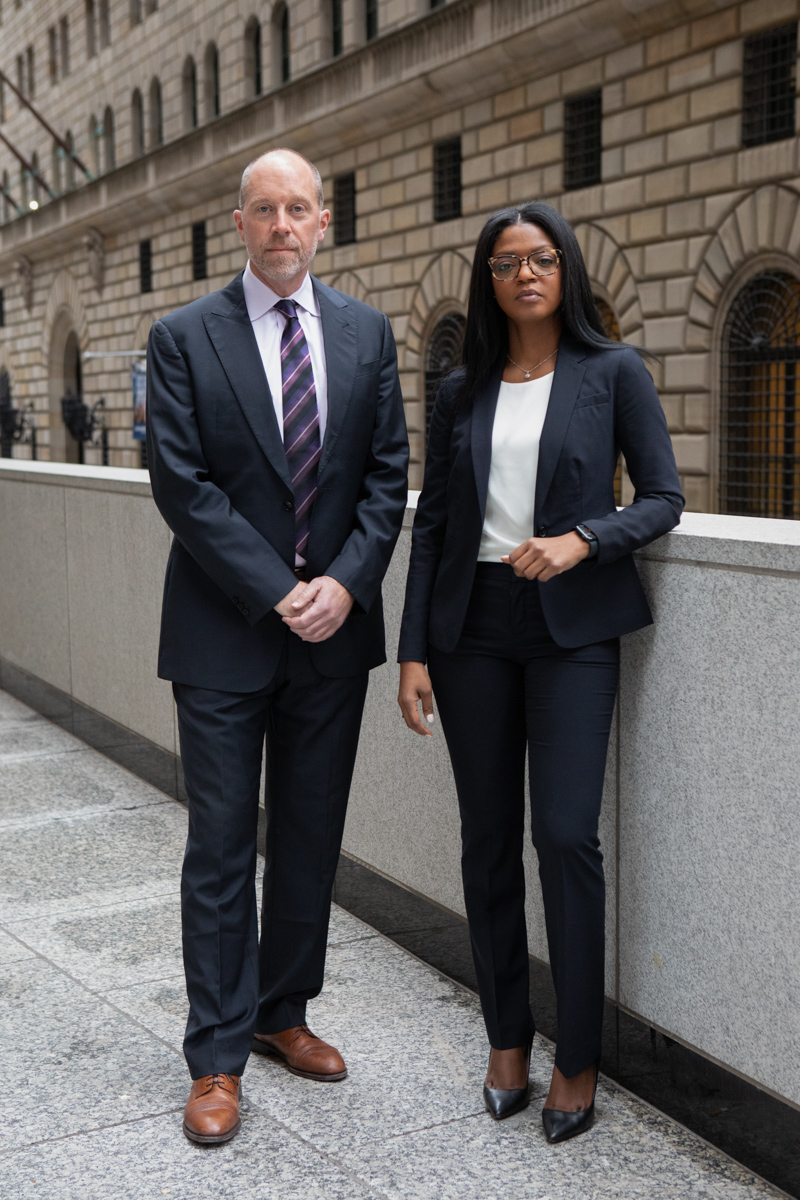 MANGAN LOUIS LLP
Mangan Louis LLP is one of the foremost legal practices in New York City. With decades of combined experience, the partners at Mangan Louis LLP, Michael Mangan and Cybèle Louis. hope to provide clients across the NYC area with the very best legal counsel available today.
A WEALTH OF EXPERIENCE
Coming from Various backgrounds, with an extensive portfolio of litigation experience, the attorneys at Mangan Louis have a passion for client advocacy, and strive to bring justice to the most unjust of situations. From commercial litigation, and criminal defense, to torts, personal injury litigation, and much more – the Mangan Louis team has the firsthand experience to guide clients through a litany of legal situations, helping them to overcome the toughest of opposition, both in and outside the courtroom.
IMPECCABLE TRACK RECORD OF RESULTS
As experienced litigators and experts in mediation, the Mangan Louis team strives to bring clients the very best results, no matter what the situation might be. Their meticulous nature, and dedication to justice for all, show through in their superior track record of results. They have helped countless clients to recover millions in compensatory damages, navigating through the most difficult of situations including workplace/employment litigation, intentional and negligence- based torts, commercial disputes, civil rights violations, healthcare advocacy, and much more!
ADVOCATES FOR THE PEOPLE
At Mangan Louis, they put clients first, and hope to help achieve the very best outcomes, in a manner that's both fast and efficient, while limiting legal costs, and the stresses of the legal system. Using their superior skills in negotiations and mediation, they strive to help clients handle situations outside of the courtroom first, working tirelessly to mediate disputes and come to mutually beneficial settlement agreements when possible. Attorneys at Mangan Louis also specialize in arbitration, having helped multiple parties resolve a dispute without the need for judiciary intervention.
EXTENSIVE TRIAL EXPERIENCE
While avoiding the courtroom is ideal for most clients, and litigators, sometimes it simply isn't possible. With years of experience litigating in courtrooms across New York City, the Mangan Louis team has been able to thousands of clients achieve the very best legal outcomes, in both civil and criminal courtrooms. And having operated from both sides of the coin, representing both victims and defendants, allows them to understand the intricacies involved in a successful court appearance, no matter what the situation might be.
WHY CHOOSE US
At Mangan Louis LLP, we place our clients needs above all else. Our attorneys have a wealth of experience handling a wide variety of cases, both in and outside of the courtroom. From torts and personal injury, to criminal defense, workplace disputes, appellate law, arbitration, healthcare advocacy, no matter what your case might be, we will work tirelessly to help you achieve a positive outcome, and gett he justice, as well as the financial compensation you deserve! Our extensive track record of proven results speaks for itself, but if you are interested in having Mangan Louis LLP represent you in your time of need, be sure to contact our office by phone at (212) 248.2170 or inquire through our website and someone will get back to you as soon as possible.